As financial organizations strive to stay agile and ahead of their competitors; they must also be wary of accelerated changes in the market needs and regulatory requirements that reflect immediately on the technical backbone of their business solutions.
IT departments in financial institutes and banks have to balance these ongoing changes with the limitations of their technical infrastructure without affecting business continuity and service delivery. The need is for a middleware platform that provides for seamless, fast, and flexible integration to facilitate rapid future transformation and agile adoption of new business concepts.
Bayanat Integration Solutions gives IT departments a better control to bridge the gaps between systems, applications, and data sources and connect them into reusable services that can help organizations improve customer service, add new revenue streams, and streamline operations.
Oracle Service Oriented Integration (SOI) provides a flexible and responsive IT infrastructure that helps leverage existing systems within the IT environment by applying service-oriented principles.
It also enables the assembly of composite applications that pull together data, functionality, and processes from multiple existing sources automated business process flow.
integration body 1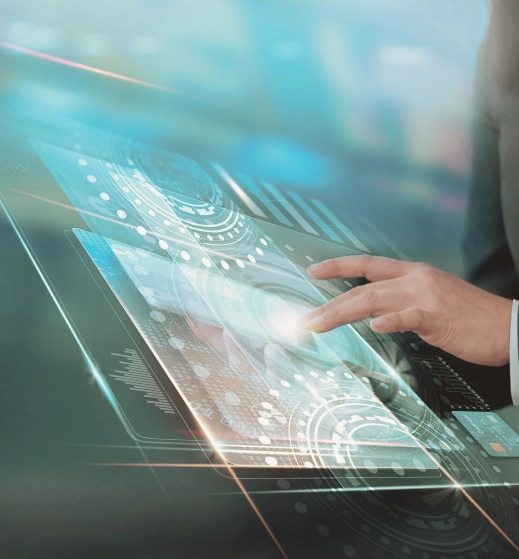 Bayanat Integration Service offerings include:
Providing a unified integration channel based on Oracle SOI technology.

Re-orchestrating the existing web-services under the new integration channel.

Revamping database integration into SOA-compliant integration.
Bayanat portfolio for the Financial Sector spans the wide spectrum of Digital Transformation Solutions that facilitate business enablement on different levels.